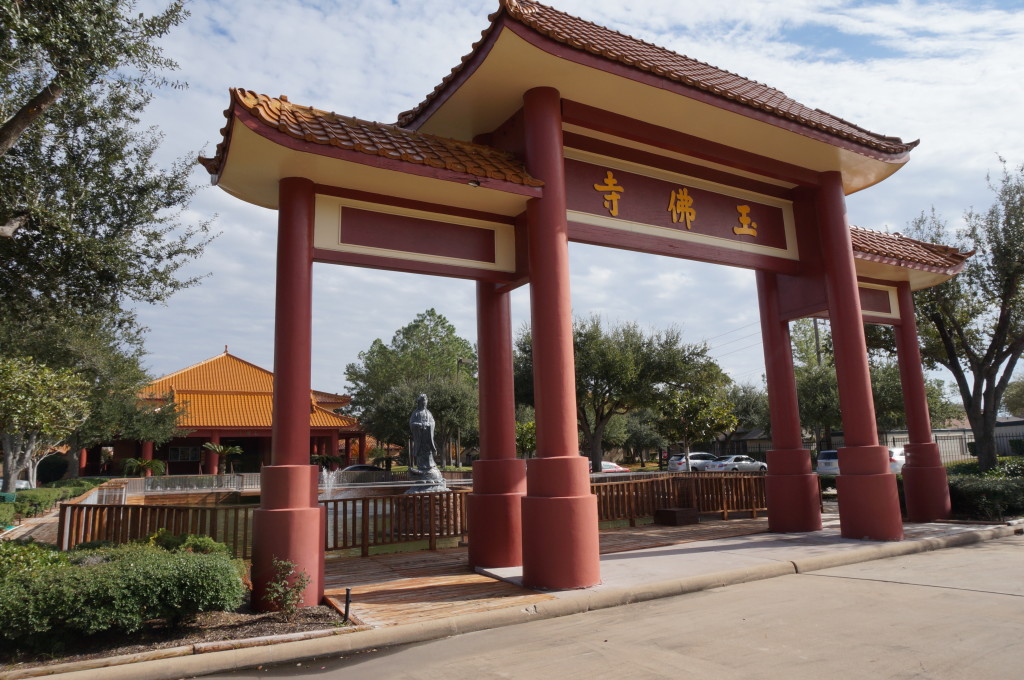 Wishing everyone a wonderful month of February, celebrating Lunar New Year, Valentine's Day and countdown to our Introduction to Buddhism class.
The importance of practice during auspicious

 and special times | Feb 4 | Alejandro Chaoul.

 Alejandro Chaoul, PhD, has been a student of Tibetan Buddhism since 1989, studying with His Holiness the Dalai Lama, Tenzin Wangyal Rinpoche, and Namkhai Norbu Rinpoche. He is an assistant professor and director of education at MD Anderson Cancer Center's Integrative Medicine Program, where he teaches Tibetan meditation to cancer patients, their families and caregivers, and researches the effects of Tibetan mind-body practices with cancer patients. Alejandro was recently named a fellow of the Mind and Life Institute. If you like to learn more about Alejandro and his programs, check out his website. Time 

10:15 am to 11:30 am Kwan Yin Hall
Introduction to the Six Paramitas | Feb 11| Justin Kelley. The Six Perfections, or paramitas, are guides for Buddhist practice. They are virtues to be cultivated to strengthen practice and bring one to enlightenment. The Six Perfections describe the true nature of an enlightened being, which, in Mahayana practice, is to say they are our own true buddha-nature. By cultivating these perfections, we bring this true nature into expression. Our speaker, Justin Kelley is a member of the Tergar Meditation Group which follows the teachings of Yongey Mingyur Rinpoche, who among others, wrote a wonderful book titled "The Joy of Living – Unlocking the Secret & Science to Happiness." For a brief introduction to the essence of meditation, check out Rinpoche's YouTube.
Celebrating Lunar New Year | Feb 18 | General Assembly. The Texas Buddhist Association will hold a Lunar New Year Service at 10:00 a.m. on Sunday, February 18, 2018 in Grand Hall of Jade Buddha Temple. Ven. Jan Hai will deliver a Dharma speech "The Most Auspicious Fact on Earth" followed by blessings led by Ven. Hung I for peace and prosperity in the New Year. The merits will contribute to all beings' joy and harmony. Please see a schedule of services throughout the week leading to New Year by following the link.  2018-Lunar New Year Services. The English Dharma Group meets for meditation in Kwan Yin Hall from 9:00 am to 9:55 am and joins the Chinese sangha in Grand Hall thereafter. Free lunch is provided to all attendees as well as headphones/simultaneous translation for English speaking members.
Introduction to the Dhammapada | Jan 25 | Venerable Hung I and English Dharma Group. Join us for an introduction to the Dhammpada, a collection of sayings of the Buddha in verse form. According to Bhikkhu Bodhi, "from ancient times to the present, the Dhammapada has been regarded as the most succinct expression of the Buddha's teaching found in the Pali canon and the chief spiritual testament of early Buddhism." We are introducing a new format, whereas a Venerable and members of EDG will introduce the topic and everyone is invited to contribute and share their own thoughts on chosen verses. Handouts will be provided; verses introduced and discussed are meant to be contemplated, reflected on, investigated and practiced daily to achieve full comprehension with the goal of discovering freedom and happiness as intended by the Buddha. Time 

10:15 am to 11:30 am Kwan Yin Hall