Sunday Dharma Talks
The English Dharma Group (EDG) offers a variety of ongoing programs free to the public including weekly Dharma talks (lectures and teachings), meditation, and one day retreats. We welcome practitioners at all levels and invite those new to Buddhism and meditation to experience the many benefits of practicing mindfulness, compassion and loving kindness.
Our Sunday Dharma Talks are a perfect introduction to Buddha's teachings and an opportunity to connect with other practitioners. We begin with a group meditation, followed by a Dharma talk and discussion, and end with a casual gathering over a Chinese vegetarian lunch.
Currently, we welcome the following speakers for an hourly talk:
1st Sunday
Practical Buddhism
by Guest Speakers and Senior EDG Members
 2nd Sunday
Practical Buddhism
by Guest Speakers and Senior EDG Members
 3rd Sunday
Basic Buddhist Teachings and Practices
by Venerable Hung-I
 4th Sunday
The Life and Teachings of the Buddha
by Venerable Katapunno


Sunday Meditation
Join us for a free group meditation, consisting of 15 minutes walking and 40 minutes sitting meditation every Sunday morning prior to the Dharma talk in Kwan Yin Hall.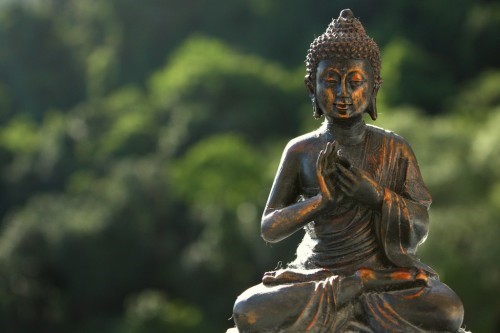 We follow Vipassana or Insight Meditation, as practiced in Asia for 2,500 years. It develops concentration and awareness by focusing attention on the breath, thoughts, and emotions, allowing practitioners to understand the conditioning of the mind and to live more fully in the present moment.
Sunday mornings are an opportunity to meditate in a supportive group setting, to learn from others how to apply the principles of meditation to your daily life, and to meet and mingle with fellow Houstonians interested in practicing mindfulness.
For an introduction to meditation, helpful general instruction and an overview of its benefits, go to Benefits of Meditation.
Sunday Schedule
9:00 am – 10:00 am  | Walking & Sitting Meditation for All
10:15 am – 11:20 am  | Dharma Talk & Discussion & Announcements
11:30 am  | Vegetarian Lunch