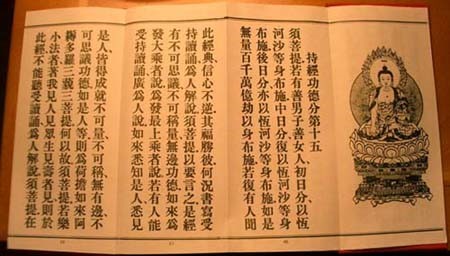 We are pleased to provide you with the following list of recommended readings, compiled by our senior teachers and speakers, to serve as great general practice resources. (Descriptions courtesy of Amazon.com)
The Wise Heart by Jack Kornfield. Author and psychologist Jack Kornfield offers a comprehensive and illuminating guide to Buddhist psychology. For meditators and mental health professionals, Buddhists and non-Buddhists alike, here is a vision of radiant human dignity, a journey to the highest expression of human possibility—and a practical path for realizing it in our own lives.
NEW The Everything Essential Buddhism Book by Arnie Kozak. A beginner's guide to the fundamental beliefs and traditions of Buddhism, past and present, such as nonviolence, mindfulness, and self-awareness. Also included is instruction for the many forms of Buddhist meditation. Most important, you will learn how you can apply the tenets of Buddhism to your daily life–and achieve clarity and inner peace in the process.
When Things Fall Apart by Pema Chodron. Chodron's book is filled with useful advice about how Buddhism helps readers to cope with the grim realities of modern life, including fear, despair, rage and the feeling that we are not in control of our lives.
Loving Kindness: The Revolutionary Art of Happiness by Sharon Salzberg. In this inspiring book, Sharon Salzberg, one of America's leading spiritual teachers, shows us how the Buddhist path of loving-kindness can help us discover the radiant, joyful heart within each of us.
Old Path White Clouds: Walking in the Footsteps of the Buddha by Thích Nhất Hạnh. Drawn from original sources, Old Path White Clouds is the beautiful classic recounting of the life and teachings of Gautama Buddha over the course of eighty years, retold alternately through the eyes of Svasti, the buffalo boy. Also available at Jade Temple library.
The Heart of Buddha's Teachings by Thich Nhat Hanh. Introduction to core teachings of Buddhism. Thich Nhat Hanh shows us that the Buddha's teachings are accessible and applicable to our daily lives. Covering such significant teachings as the Four Noble Truths, the Noble Eightfold Path, the Three Doors of Liberation, the Three Dharma Seals, and the Seven Factors of Awakening, The Heart of the Buddha's Teaching is a radiant beacon on Buddhist thought for the initiated and uninitiated alike.
Who Ordered This Truckload of Dung – Inspiring Stories for Welcoming Life's Difficulties by Ajahn Brahm. A collection of stories and anecdotes comprising the best of Ajahn Brahm's inspirational tales.
Insight Meditation: The Practice of Freedom by Joseph Goldstein. The fruit of some twenty years' experience leading Buddhist meditation retreats, this book touches on a wide range of topics raised repeatedly by meditators and includes favorite stories, key Buddhist teachings, and answers to most-asked questions.
Many Lives, Many Masters: The True Story of a Prominent Psychiatrist, His Young Patient, and the Past-Life Therapy That Changed Both Their Lives by Brian Weiss, M.D.