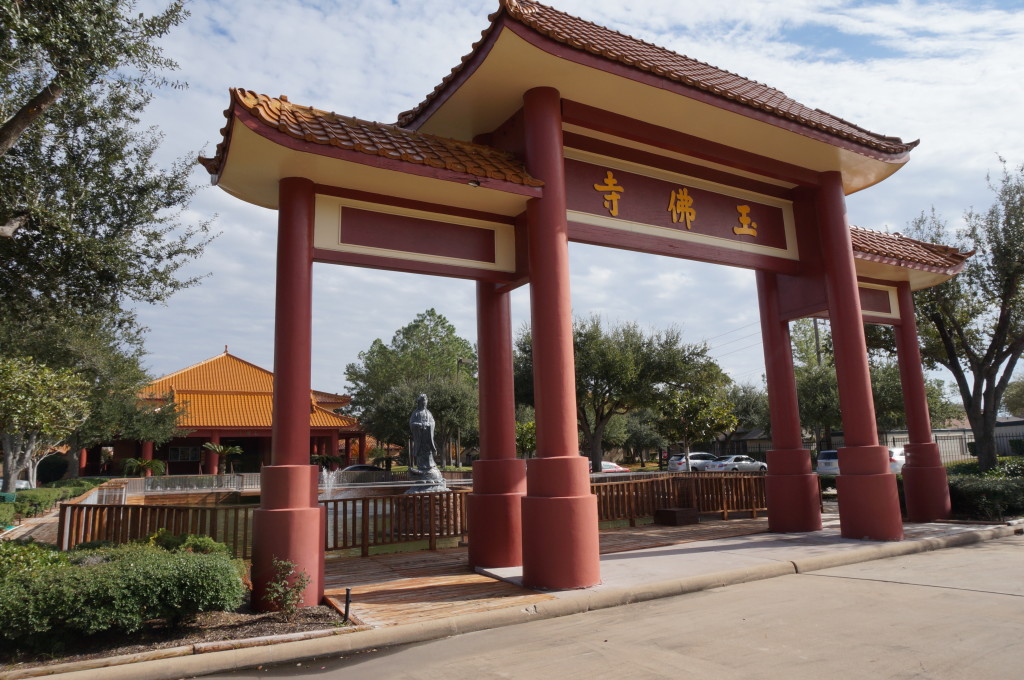 During the month of October, we follow two speakers who have studied Dharmic social justice and/or experienced first hand how Buddhism helped them in finding new purpose when living in oppression. For the last weekend, we invite the English and Chinese community to a joined bi-lingual Dharma talk (presented in English with Chinese simultaneous translation) by a visiting Venerable from Malaysia.
Socially Engaged Buddhism: Lessons from WWII for Today

| Oct 1 | Darrin Winter. Darrin Winter speaks about the role of engaged Buddhist resistance to all types of oppression and social injustices, beginning with Buddhist opposition to militarism and Nazi aggression during WWII and how we can learn from their example and apply these lessons to being engaged Buddhists in today's day and age. Time: 10:15 am Kwan Yin Hall.
Mindfulness and  Anger | Oct 8  | Josten Ma. Josten will engage the English Dharma Group in identifying skillful ways of dealing with negative feelings such as being upset or angry.  Come and discuss with us how mindfulness can be used to benefit our lives. Time: 10:15 am Kwan Yin Hall.
Finding Buddha: A 40-Year Journey | Oct 15 | Ronaldo N B Fraga. Growing up in Brazil under a military dictatorship meant there were two avenues for rebellion: becoming a guerrilla fighter, or embarking upon a spiritual path. Ronaldo Fraga will talk about what it meant to make the choice, and will take us on his circuitous path across two oceans, the Indian subcontinent and the Himalayan kingdoms, and how the relationship with his Tibetan teacher changed the course of his life. Time: 10:15 am Kwan Yin Hall.

The Buddha, his Life and his Teachings

 | Oct 22 | Venerable Katapunno. We continue our study on Buddha's teachings and his life, following Venerable Narada Mahathera's book "The Buddha and His Teachings." The in-depth and interactive study/reading group is enjoyed by seasoned practitioners; beginners are always welcome. A free PDF is available on our website under Free Downloads and allows you to re-visit previous chapters or read a chapter prior to joining the program. Feel free to come with lots of questions. This Sunday, the class will start Chapter 31 on the concept of "Can you be reborn as an animal?" Time: 10:15 am Kwan Yin Hall.
Achieve final knowledge by gradual training, gradual activity and gradual practice | Oct 29 | Bhikkhu KaiYin. Venerable Bhikkhu KaiYin is visiting from Malaysia, and besides offering a 7 Day Retreat from 10/21 to 10/28, will speak to the English and Chinese Dharma Group on the last Sunday of the month. For a flyer, follow the link: Bhikkhu KaiYin DT 10-29-17. He practiced various meditation methods under the guidance of a number of renowned meditation masters and led over a hundred intensive meditation retreats. Venerable Bhikkhu KaiYin is currently the Chairman of Board at Santa Monastery in the U.S. and the Abbot of the Santavana Forest Hermitage in Malaysia. Time: 10:15 am Grand Hall.