The Art of Bowing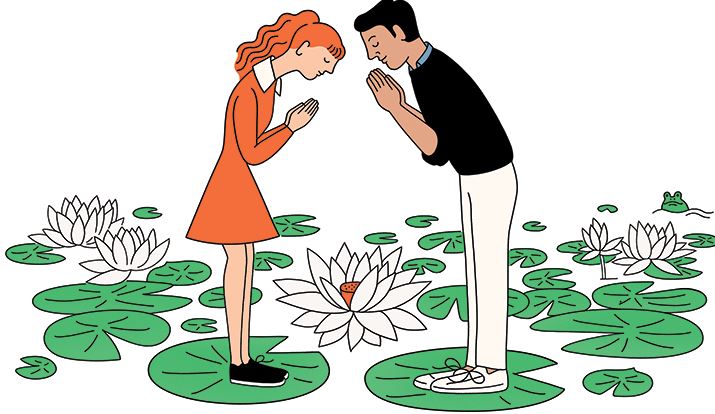 When we bow to another person, says Brother Phap Hai, we honor both their goodness and our own.
Originally from Australia, Brother Phap Hai, a senior student of Zen master Thich Nhat Hanh, is known for his ability to convey complex teachings in an accessible and humorous manner.
He currently resides at Deer Park Monastery, in California, where he breathes, walks, and smiles on a regular basis.
Read on for a brief lecture on the beautiful gesture of bowing to one another.