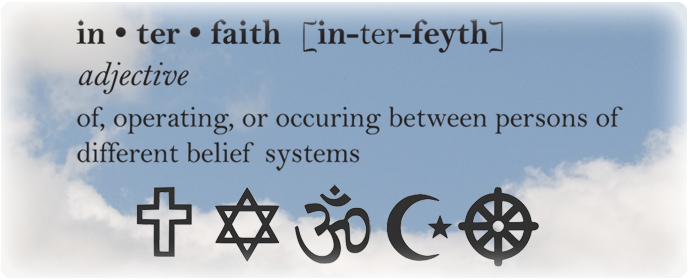 In May of 2010, His Holiness the Dalai Lama spoke at St. John the Divine Cathedral in New York City on interfaith cooperation. He emphasized: "Harmony among the major faiths has become an essential ingredient of peaceful coexistence in our world. From this perspective, mutual understanding among these traditions is not merely the business of religious believers – it matters for the welfare of humanity as a whole."
Following this clear message, the English Dharma Group, a member of Interfaith Ministries of Greater Houston and home to people of all backgrounds and walks of life, informs you of interfaith events, dialogues and programs in the community and beyond. Check out our calendar for programs details. See below a snapshot of interfaith events in Houston.
Interfaith Events
Twelve Moments of Spirituality and Healing
As part of the Rothko Chapel's "Living Mindfully" series, the monthly program is co-sponsored by Ligmincha Texas Institute, The Jung Center of Houston, MD Anderson Cancer Center, and the Rothko Chapel. Every first Wednesday of a month, enjoy a free meditation by various faith organizations.
Rothko Chapel | 1st Wednesday of a month | 12:00 pm | More Information
Dinner Dialogues
A new series of Dinner Dialogues will be back in November. Houstonians gather at private homes to learn about the faith practices and traditions of families in Houston and engage in interactive interfaith dialogues while sharing a vegetarian meal. Check back at the end of the summer for more information.
Interfaith Ministries of Greater Houston | 6:30 pm to 9:30 pm | Various faith traditions | Website
Spiritual Gatherings
Spiritual Gatherings for men and women aim to strengthen peaceful interfaith relationships across the Houston region within the context of interfaith brotherhood and sisterhood. Each Gathering is hosted by a particular faith community; participants learn about the host community's worship practices and share with each other about their faith experiences.
Interfaith Ministries of Greater Houston | Check back this summer for 2015/2016 schedule | Website