The future of humanity depends on all of us spreading compassion and unity.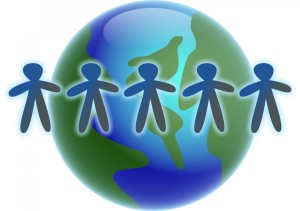 Vishen Lakhiani, Founder of Mindvalley, a company that designs learning experiences and publishes teachings by the best authors in transformational education worldwide shares a powerful message in this short video.
It's a deeply personal video about a vision of the world that has inspired Vishen from a young age.
A world where the whole of humanity is united as one, undivided by our ethnicities, our religion, our borders and our cultures, which is the vision and mission of Mindvalley.
And it all starts with expanding our circle of "We" >>
This idea isn't new. Philosophers have been describing this vision for humanity for centuries. The father of evolutionary biology, Charles Darwin, predicted this all the way back in 1871.
Vishen shares Darwin's predication and other insights:
How watching Star Trek as a kid first inspired in him the vision of a unified world;
The inspirational prediction by Charles Darwin on the future of humanity;
Why this idea is so deeply important all and future generations;
A powerful model to understand the evolution of human consciousness;