Mindfulness Meditation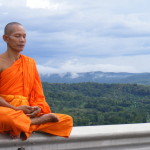 Josten Ma recently led a 4 weeks class on Mindfulness in Urban Living at Jade Buddha Temple.
In his Dharma talk titled "Nuts & Bolts of Mindfulness Meditation," he presents an experience sharing with practical tips on Mindfulness Meditation. A healthy dose of supplement to what you know or always wanted to know about meditation.
The interactive talk is geared toward beginners and experienced meditators.