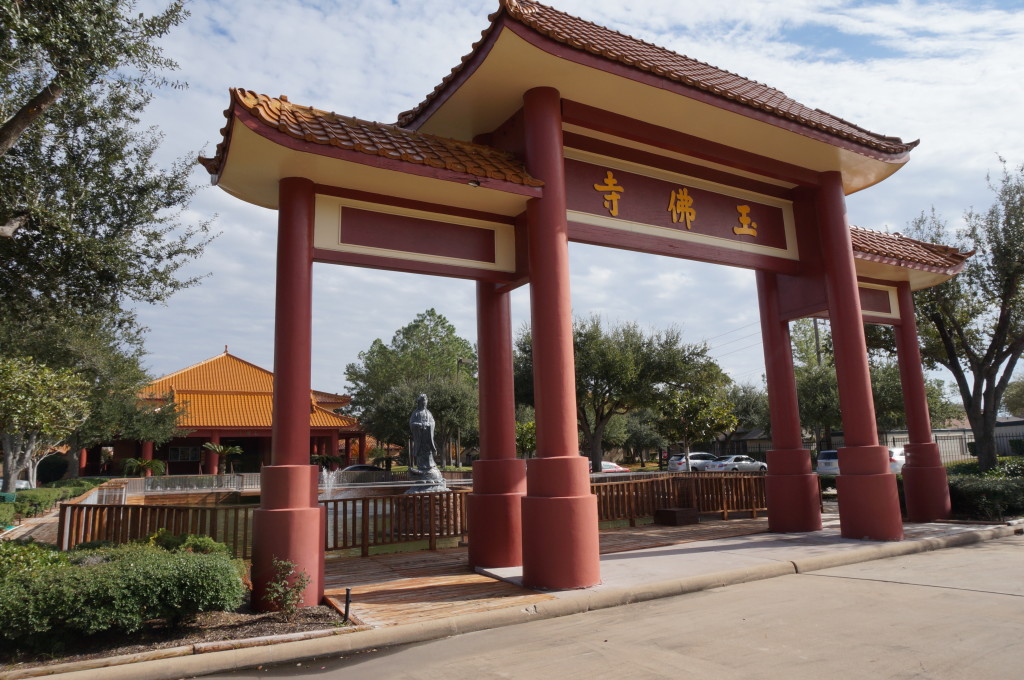 We begin the month of August with a Dharma Talk by James Chao. James was instrumental in organizing Venerable Bhikkhu Bodhi's visit to Jade Buddha Temple last fall. Additionally, James donated a large quantity of Nikaya's (set of four) for a reduced price. The Nikayas are a collection of Buddha's discourses in the Pali Canon, translated by Bhikkhu Bodhi;  they can be purchased through the English Dharma Group.
The remainder of the month is covered by three Venerables of the Texas Buddhist Association.
The Noble Eightfold Path

 | August 6 | James Chao. Based on Venerable Bhikkhu Bodhi's review (The Noble Eightfold Path: Way to the End of Suffering), James' shares the Buddha's important teaching on how to eliminate the cause of suffering, ignorance, by following "an enlightened and peaceful middle path" and cultivate wisdom through mental training.The Eightfold Path is a guide to peace and lasting happiness, one of the Buddha's most important teachings, an answer to overcome the barriers of dissatisfaction, suffering and unhappiness.  Time 10:15 am Kwan Yin Hall.
The Steps in Learning the Buddha's Teachings | August 13 | Venerable Shiou Huey. The Venerable's talk is building on her July presentation, where she shared the two main objectives when studying Buddhism; to gradually overcoming our negative minds, and developing positive minds such as love, compassion and wisdom through which we experience lasting peace and happiness. And secondly, to pass this knowledge on to others so they too can enjoy the same benefits. Time: 10:15 am Kwan Yin Hall

The Eight Realizations Sutta

 | August 20 | Venerable Hung I. The Venerable, VP of the Texas Buddhist Association will speak on the Seventh Realization, the "awareness that the five categories of sensual desire – money, sex, fame, overeating and oversleeping – lead to problems." (Excerpt Discourse on the Eight Realizations of the Great Beings by Thich Nhat Hanh) Time: 10:15 am Kwan Yin Hall.

The Buddha, his Life and his Teachings

 | August 27 | Venerable Katapunno. We continue our study on Buddha's teachings and his life, following Venerable Narada Mahathera's book "The Buddha and His Teachings." The in-depth and interactive study/reading group is enjoyed by seasoned practitioners; beginners are always welcome. A free PDF is available on our website under Free Downloads and allows you to re-visit previous chapters or read a chapter prior to joining the program. Feel free to come with lots of questions. This Sunday, the class will start Chapter 31 on the concept of "Can you be reborn as an animal?" Time: 10:15 am Kwan Yin Hall.